How does cybersecurity add business value?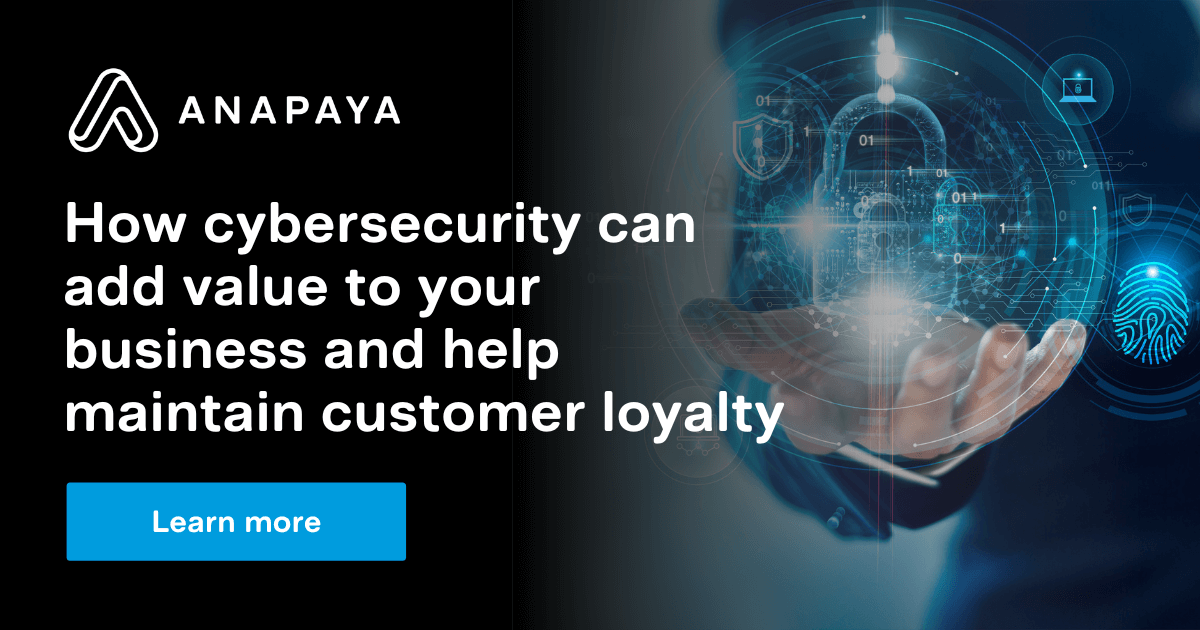 Too often, cybersecurity is seen as a necessary evil, or worse – a disposable add-on that can be the first on the chopping block when reducing expenses. However, when it is implemented correctly, cybersecurity can not only protect your business from cyberattacks from all over the world. It can add value to your business, help maintain customer loyalty, and nurture your company's growth.
Protecting business operations is of paramount importance to any corporation. Cybersecurity should be your first and most robust protocol for securing the valuable data your company holds and locking in future success.
Reduced expenses
According to IBM, the average cost of a data breach in the United Kingdom increased by 2.6% from USD 4.24 million in 2021 to USD 4.35 million in 2022. This is a massive jump and reflects the ever-increasing sophistication of international hackers. It is a trend that is only expected to grow even further. Cybersecurity Ventures expects global cybercrime costs to grow by 15% per year over the next five years, reaching $10.5 trillion USD annually by 2025.
On an individual scale, 33% of UK organizations say that they lost customers after a data breach, with the average remediation cost of a successful ransomware attack on a UK business hovering around $840,000. One study found that 60% of all companies that suffer a data breach are forced into bankruptcy within six months. It goes without saying that cyber attack prevention is one of the most important business investments you will ever make. You cannot have enough protection.
"Zero trust" is the name given to a strategic approach to cybersecurity that secures an organization by eliminating implicit trust. It involves continuously validating every stage of digital interaction. The share of organizations deploying zero trust grew from 35% in 2021 to 41% in 2022, according to IBM – and organizations that do not deploy zero trust incurred an average of USD 1 million greater breach costs compared to those with zero trust deployed.
Increased resilience
Cyber security is vital when it comes to making sure your company can weather any storm. In 2006, Peter Justen founded MyBizHomepage, an online service that connected to QuickBooks accounting software to help business owners keep an eye on their finances. This early online company was once valued at $100 million, but when the chief executive fired three senior officers, the trio launched a revenge attack that crippled the site. The company spent over $1 million in an attempt to resolve the breach but ultimately failed, as the site was rendered useless and had to be shut down.
Uncommon circumstances, but this cautionary tale from the early internet may still happen today. It needn't be disgruntled employees taking down an organization from the inside: plenty of other businesses have failed to recover from cyberattacks.
2019 was a particularly bad year for cybercrime-related business shutdowns: telemarketing firm Heritage Company suffered huge losses and was forced to close, leaving 300 staff unemployed just before Christmas. Foreign exchange company Travelex was targeted by the notorious Sodinokibi ransomware gang, who demanded $6 million before shutting down its services.
Finally, healthcare provider Wood Ranch Medical suffered a ransomware attack which locked them out of patients' data. According to reports, the attack caused irreparable damage to the infected systems making file recovery impossible.
Ransomware is one of the most financially damaging consequences of cybercrime. Often, it is caused by DDoS attacks, eavesdropping, man-in-the-middle attacks, network misconfiguration or BGP hijacking. In these cases, Anapaya's SCiON technology is proven to protect your networks and offers the solution you need.
Customer confidence
As customers become increasingly tech-savvy, more of our lives are managed online, and news of significant cyberattacks become even more common, customers are starting to demand high digital security as the bare minimum. No one expects or wants their data stolen or sold online. And if a particular company has its data stolen, the trust of affected customers is often lost forever.
Especially for financial services and the banking sector, the most robust cybersecurity is needed to protect against an attack that may not only cost the organization money in the first instance. Loss of reputation is incredibly damaging, and its effects, if not properly managed, can be permanent.
In fact, this is why many cyber insurance providers offer reputation management and customer outreach as part of their services following an attack. These experts can help your business survive while your networks come back online.
Of course, cyber insurance is only a failsafe and should never act as a substitute for adequate protection in the first instance. Of course, like any other form of insurance, your policy will be null and void if your organization is found to have neglected data safety in the event of a claim.
In a 2022 PwC survey, when asked how senior leaders frame the cyber mission in their organization, 54% of CEOs chose big-picture, growth-related objectives. Two in five respondents also stated that "a way to establish trust with our customers with respect to how we use their data ethically and protect their data" was their number one goal when it came to cyber security.
When it comes down to it, only the best cybersecurity measures are fit to protect your organization. A multi-layer technological approach and a culture of security awareness are essential. Ensuring its future growth through attack prevention, as well as fostering customer loyalty, is by far the most important investment you can make as we head into a new Q1.
The SCiON solution from Anapaya is our most advanced network security solution to date, helping you keep your organization's and customer's networks secure. Find out more today.