What is Enhanced Internet Service?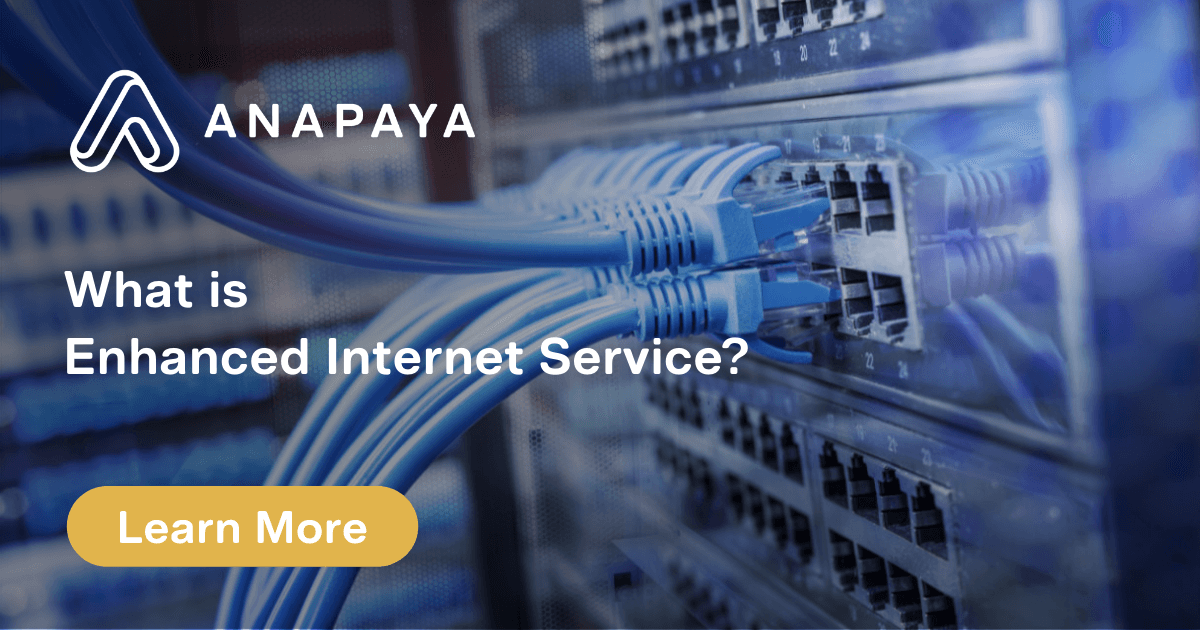 Introducing the next step in online connectivity
We're not going to sugar-coat it - the internet can be improved in nearly every aspect - and who can blame it? There hasn't been a significant update or rework for the network since it was brought into public use in the 90s. However, this does not mean that businesses need to deal with its challenges. There is a better way to connect, right now.
What does 'Enhanced Internet Services' mean?
The term has been flying around the internet recently with almost little to no context or description leaving readers to try to figure out what it actually means. In short, enhanced internet services refer to a faster, better and more secure way to connect than the internet as we currently know it.
Why there is a need for Enhanced Internet Services today
The need for enhanced internet services has never been more evident. While the internet as we know it was built to connect people, it was never built with security measures in mind. It also has never been able to solve the root causes of this challenge since its introduction in the 90s.
Here are a few reasons why we need enhanced internet services right now.
Cybercrime is on the rise
Cyber attacks are occurring more often and with more severity. One example that comes to mind is the August 2020 attack when the entirety of the New Zealand Stock Exchange was shut down for three days straight. The internet as we know it is simply not secure enough.
Businesses and people are relying on the internet more than ever
Covid-19 has changed the way we interact and do business with ramifications that will last well into the future. In addition to this, new generations of employees are expecting remote working to become an option, with online video conferences replacing the boardroom. The internet today, while adequate, could be faster and offer better performance for these companies.
Data is becoming more important
Companies today deal in data, and the protection of that data is paramount to the continued operational success of those businesses. Most governments today are introducing new bills and penalties for companies who are deemed to not provide adequate measures in protecting data. Enhanced internet services such as Anapaya's are one such measure companies can take towards protecting their data and their customers.
What Enhanced Internet Services are available?
While there is definitely a need for Enhanced Internet Services, they are only now starting to become a common solution that companies turn to. Gartner, recently published research on Cool Vendors in Enhanced Internet Services and Cloud Connectivity*.
As noted in the report, "enterprise workload migration to the cloud is continuing and, in some cases, accelerating as a result of COVID-19. Enterprises are increasingly leveraging internet connectivity from branch locations to cloud resources to reduce cost, increase agility and minimize latency to improve performance."
This has led to a demand for enhanced internet services such as the solutions listed in the article. Among four others listed, Anapaya was named a Cool Vendor in enhanced internet services and cloud connectivity. Read our blog post for more information on enhanced internet services that provide an advantage today.
Find out more about Anapaya
Anapaya's recognition by Gartner as an enhanced internet service provider is a noteworthy occurrence. As an innovative and growing solution for enterprises and ISPs around the world, Anapaya's solutions are poised to change the way businesses communicate and share data online.
Anapaya is a Swiss company whose goal is to build a next generation network for B2B communication and bring it to the market through its global network and partnering service providers. They have supported companies around the world that require reliable and highly secure connections for their daily business operations.
Through Anapaya's solutions, Anapaya can guarantee a more secure, better performing and more flexible connectivity experience.
Contact us today to find out more about the Next-Generation Internet and gain access to a better way to connect.


*Gartner, Cool Vendors in Enhanced Internet Services and Cloud Connectivity, September 2020
Gartner does not endorse any vendor, product or service depicted in its research publications, and does not advise technology users to select only those vendors with the highest ratings or other designation. Gartner research publications consist of the opinions of Gartner's research organization and should not be construed as statements of fact. Gartner disclaims all warranties, expressed or implied, with respect to this research, including any warranties of merchantability or fitness for a particular purpose.