Anapaya appoints Ivonne Cano-Hälg as CMO to increase brand recognition and help drive international expansion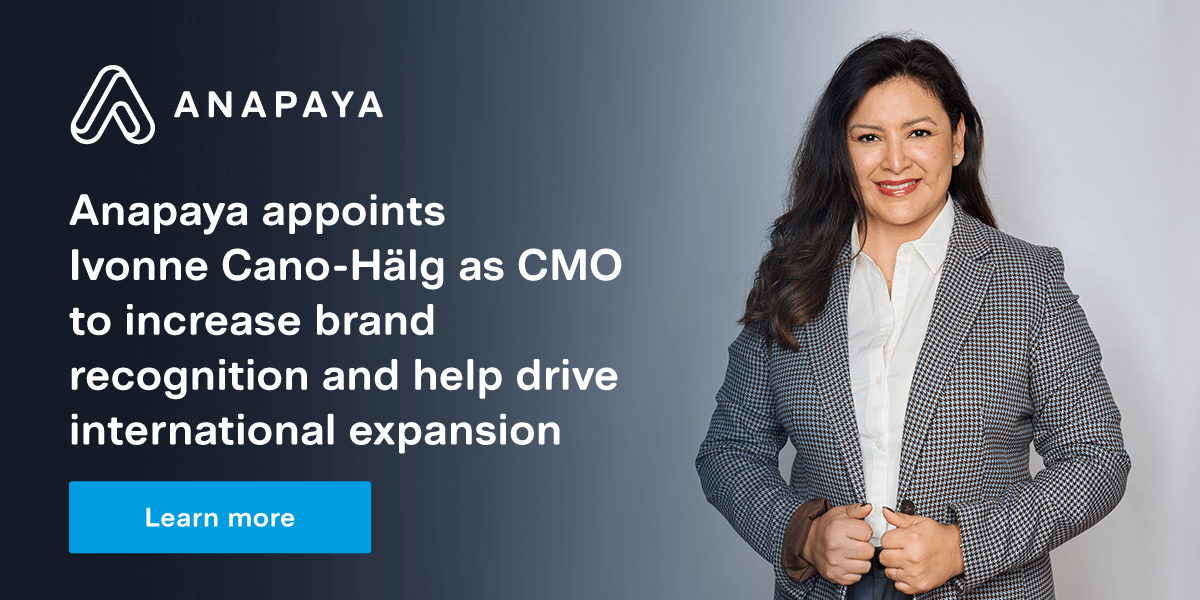 We are thrilled to announce the appointment of Ivonne Cano-Hälg as our new Chief Marketing Officer (CMO). Ivonne is a seasoned marketing professional with a successful track record of helping tech companies achieve growth through innovative marketing strategies. With a passion for scaling businesses, Ivonne specializes in discovering new business opportunities, building brand awareness, and launching new products.

With international experience, Ivonne brings a global perspective to her role. Originally from the United States, she moved to Switzerland in 2016 to pursue an MBA at the University of St. Gallen. She has played a pivotal role in the success stories of numerous high-profile international companies such as ABB, Crate.io, and Tamedia.

"I'm excited to join Anapaya, a technology-centered company known for its culture of driving innovation! In my role, I will be dedicated to taking our story to the world stage while increasing the pipeline of quality leads. SCION is a proven technology that makes the world a safer place – a story that simply must be told," says Ivonne.

Anapaya CEO Martin Bosshardt says, "With Ivonne at the helm, Anapaya is strategically positioned to grow. Ivonne brings valuable experience driving lead generation, positioning deep-tech technologies, and working closely with partners. We are excited for this new phase of growth at Anapaya as we expand throughout Europe."

Join us in extending a warm welcome to Ivonne!
About Anapaya
Anapaya Systems AG is a Swiss company whose goal is to build an international ecosystem providing SCION-based services for a more reliable, secure, and stable networking experience. Our solutions provide organizations around the globe with a way to transport critical business data securely and transparently across the network, sending information between corporate sites, trusted partners, and cloud providers. Anapaya is located at Hardturmstrasse 253, 8005 Zürich, Switzerland and represented by Martin Bosshardt (CEO) and Samuel Hitz (CTO).