Cyberlink fast-tracks Anapaya partnership to serve the SSFN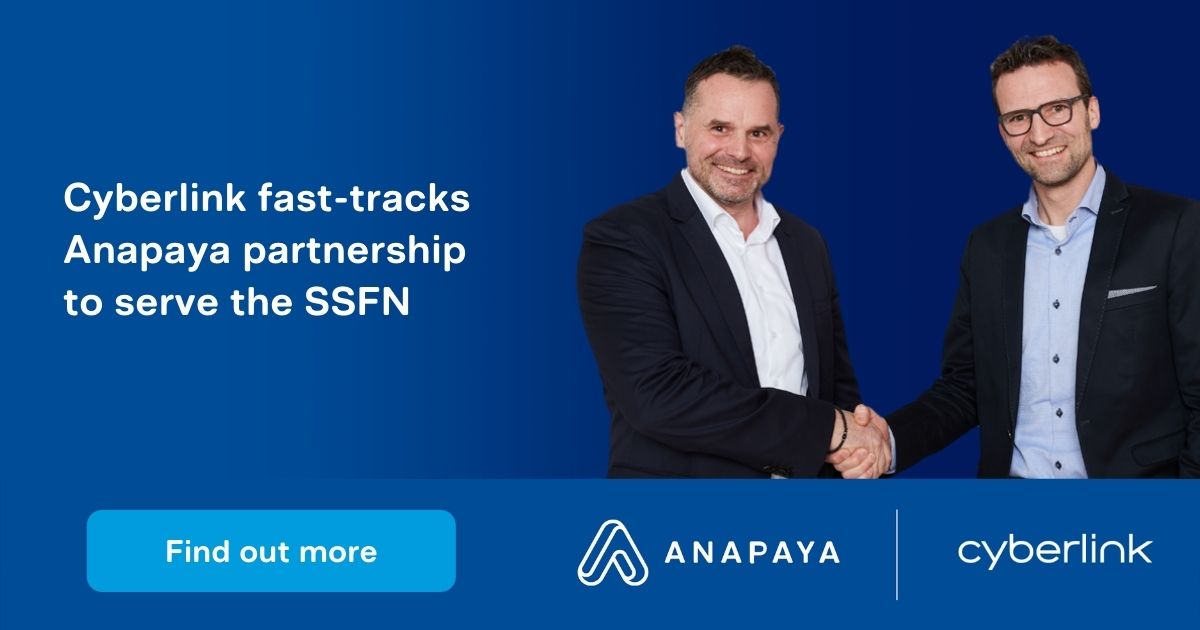 The partnership will enable new opportunities for secure, flexible and highly available corporate connectivity.
Cyberlink, a Swiss-based Internet (ISP) and Managed Service Provider (MSP), has partnered with Anapaya. The partnership between the two companies will combine the expertise of Cyberlink's network infrastructure implementation with the innovative SCiON solution.
Cyberlink is focusing on Connectivity and Cloud infrastructure with over 25 years of market experience, exclusively for business customers. They have maintained the highest BILANZ Telecom rating in the ISP and corporate network categories for the last four years.
As a completely network independent, Cyberlink's focus is entirely on the customer's needs. They combine infrastructure from different carriers with a suitable network technology to build the best-fitting solution, managed by Cyberlink as a single point of contact (SPOC).
The timing for Anapaya's innovative SCiON-based solution and Cyberlink's objectives was perfect. The technology immediately fit into their need for a secure, reliable and flexible means to connect. Based on this, the companies wasted no time in forming a partnership.
"We see great innovation potential in SCiON. This is because SCiON fundamentally changes the network architecture and provides business critical features 'out of the box'", said Thomas Knüsel, COO of Cyberlink. "This avoids building such features on higher network layers with much more complexity involved."
The partnership will see Cyberlink become a SCiON provider, offering an exciting alternative to their major competitors. They will be able to provide carrier redundant SCiON services combined with best-in-class service management, acting as the single point of contact.
"Cyberlink demonstrates the heights of what a Swiss tech company can achieve", said Martin Bosshardt, CEO of Anapaya. "We are enthusiastic about the partnership and look forward to our continued collaboration in taking the Swiss tech sector to the world stage."
Cyberlink plans to play an active role in the development of the SCiON ecosystem from an infrastructural perspective. They have already started the carrier onboarding process with SIX for the SSFN, with the aim to demonstrate their core competencies as a focused Business Connectivity Provider and a SCiON provider in other SCiON ISDs.
About Anapaya Systems
Anapaya Systems AG is a Swiss company whose goal is to build an international ecosystem providing SCION-based services for a more reliable, secure, and stable networking experience. Our solutions provide organizations around the globe with a way to transport critical business data securely and transparently across the network, sending information between corporate sites, trusted partners, and cloud providers. We recently launched the Secure Swiss Finance Network (SSFN) with SNB and SIX. Anapaya is located at Hardturmstrasse 253, 8005 Zürich, Switzerland and represented by Martin Bosshardt (CEO) and Samuel Hitz (CTO).
Contact Marketing & Communications: ladines@anapaya.net
About Cyberlink
Since 1995, Cyberlink AG has been an independent Swiss managed service provider for ICT infrastructures. The service portfolio includes cloud and connectivity services and is exclusively addressing business customers. The Cyberlink cloud platform is one of the most modern in Switzerland and services provided are audited according to the ISAE 3402 standard. For ten years, Cyberlink has consistently received top marks in the annual Bilanz Telekom Rating. In the category "ISP & Corporate Networks", it has been consistently in the top 3 since 2014 and most recently won this in 2021 - for the 4th time consecutively. The 40 employees are based at the headquarters in Zurich and the company is 100% owned by the Swiss management.
Contact Marketing & Communications: anderegg@cyberlink.ch