Introducing Patrick & Julian, Anapaya's 2 industry experts to spearhead SSFN adoption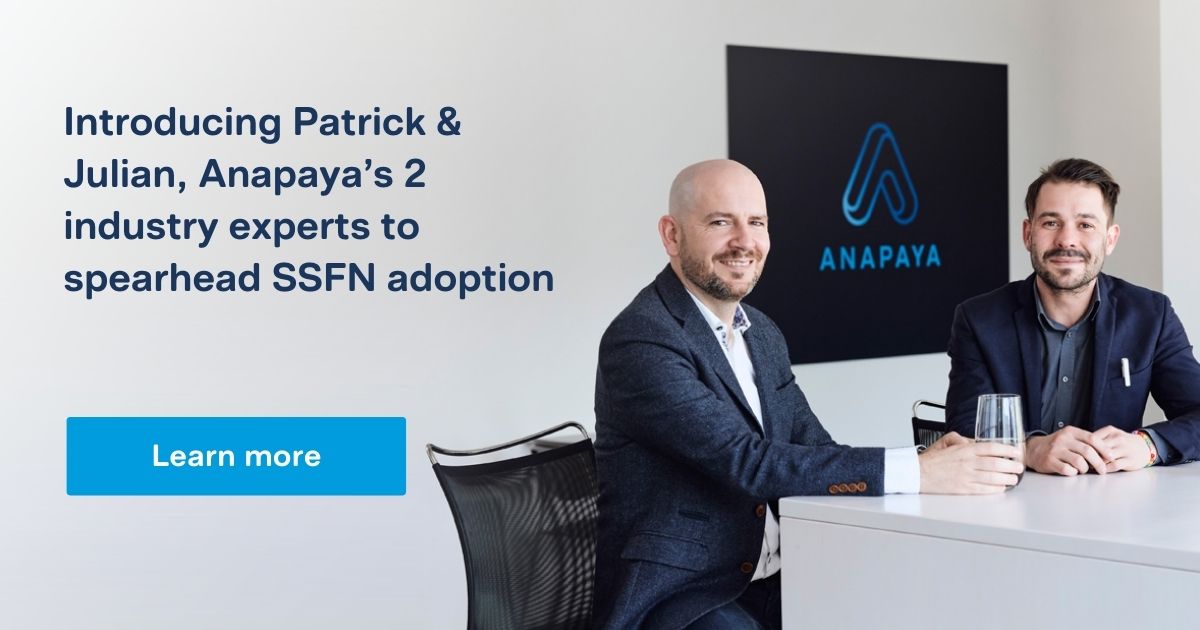 Julian Jakob and Patrick Bollhalder will guide financial organizations in joining the SSFN.
Anapaya Systems has welcomed two industry veterans to help financial institutions join the SSFN. Both Julian Jakob and Patrick Bollhalder will guide Swiss financial organizations in joining the innovative, new network, as announced by the Swiss Exchange (SIX) and the Swiss National Bank (SNB).
The Swiss Secure Finance Network (SSFN) is a new network for the Swiss financial industry to conduct digital transactions and communications securely and reliably. Released in late 2021, the network has begun welcoming Swiss financial institutions. SCiON technology provider, Anapaya Systems, is spearheading the onboarding process by recruiting two Swiss industry experts to facilitate the process.
Both Julian Jakob and Patrick Bollhalder have extensive experience in the Swiss financial and telecommunications industries, representing over 20 years of combined experience. "Welcoming both Julian and Patrick is a strategic decision for us at Anapaya," says Martin Bosshardt, CEO of Anapaya. "Their track records and experience have indicated they will excel within their roles, offering a streamlined market experience for Swiss customers while expanding the SSFN."
Julian Jakob has enjoyed great success in delivering first-class telecommunication and financial products to the Swiss market. His experience includes holding senior product manager and quality assurance roles for SIX and financial.com. His expertise in assisting and advising clients about the benefits of sophisticated products will be an asset in his new role at Anapaya. "It is exciting to be a part of building the future of the financial industry. From my years working within the financial and telecommunications industry, there hasn't been a solid answer to the challenges of digital transactions, until now," says Julian. "I'm looking forward to showing clients what the SCiON and the SSFN is capable of."
Patrick Bollhalder led consistently top-performing sales teams at Sunrise Communications and Salt Mobile SA. Throughout his 14-year career in the telecommunications industry, Patrick was responsible for managing enterprise accounts and ensuring a seamless client experience. Patrick has joined Anapaya as the Head of Sales for Switzerland. He will be responsible for growing Anapaya's client base and helping connect financial organizations to the SSFN. "SCiON represents more than just a new way to connect to the internet. It's a massive leap forward for businesses of all types to be free from digital risks and connect freely, as was the internet's original intent," says Patrick. "I feel privileged to be involved in demonstrating the benefits of SCiON to organizations today."
Patrick and Julian are available for consultations on SCiON and the SSFN.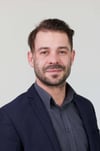 About Anapaya Systems
Anapaya Systems AG is a Swiss company whose goal is to build an international ecosystem providing SCiON-based services for a more reliable, secure, and stable networking experience. Our solutions provide organizations around the globe with a way to transport critical business data securely and transparently across the network, sending information between corporate sites, trusted partners, and cloud providers. We recently launched the Secure Swiss Finance Network (SSFN) with the Swiss National Bank and SIX. We are located at Anapaya Systems AG, Hardturmstrasse 253, 8005 Zürich, Switzerland and represented by Martin Bosshardt (CEO) and Samuel Hitz (CTO).
Contact Marketing & Communications: ladines@anapaya.net