Martin Bosshardt Appointed New Anapaya CEO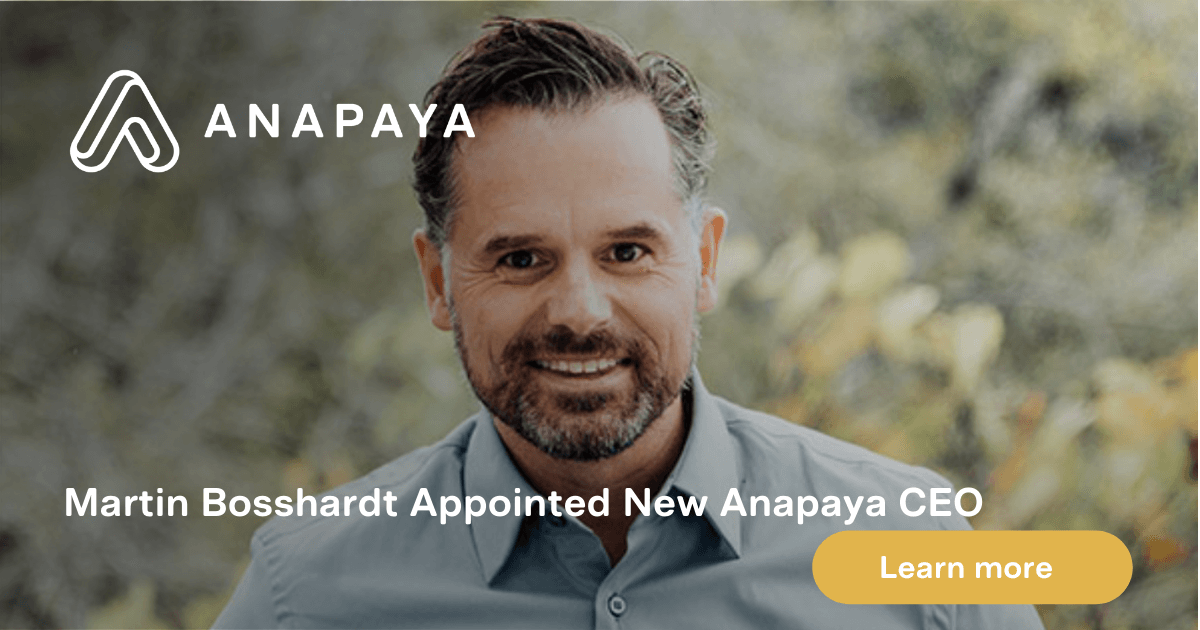 Bosshardt's 20 years of networking and security experience is expected to lead the company into 2021
Zürich, Switzerland - (February 4, 2021) – Anapaya Systems has announced that Martin Bosshardt, an industry thought leader in software, networking security and SD-WAN, has been appointed as CEO. His two decades' worth of experience will complement Anapaya's SCION networking solution into 2021.
After a successful year of rapid expansion and growth, Anapaya announced today that CEO Hakan Yuksel will be stepping down from his post. Following strategic differences, the Board of Directors of Anapaya Systems and Mr Yuksel mutually agreed to part ways in February 2021.
"On behalf of the board, I would like to thank Hakan for his contributions to Anapaya - without him, we wouldn't be where we are today," said Pascal Rialland, Chairman of the board of directors for Anapaya Systems.
Martin Bosshardt, who previously served as CEO of Open Systems AG, is stepping into the position of CEO for Anapaya, effective immediately. He has served on Anapaya's Board of Directors since 2020. His background in software, SD-WAN developments, security and networking is expected to strengthen Anapaya's product offering. In addition to his new appointment as CEO, Martin currently serves on the Advisory Board of PwC Switzerland and a few years ago, he received the SVC Entrepreneurs award.
"Martin has a proven track record for leading companies with potential and driving them to the next level. He has the experience, background and determination to direct Anapaya into the future, and we couldn't be happier with his appointment,", says Pascal. "I feel honored to be given the opportunity to lead Anapaya as CEO," says Martin. "The Anapaya team, together with our partners, have shown promise and dedication reflected in the company's success on the world stage as an innovative networking solution. I am looking forward to what we can achieve together."
Martin's extensive experience with SD-WAN is a sound strategic move for the company. SD-WAN has been used by businesses around the world. However, it still relies upon the public internet, making it vulnerable to cybercrime and failure. Anapaya's SCION technology serves as a new base network for SD-WAN solutions. It enables companies to interchange their connections at will within seconds, making the connections resilient to node failure. In essence, Anapaya's technology acts as a complementary asset, tackling the weaknesses of SD-WAN without introducing new vulnerabilities.
"Anapaya addresses and solves the fundamental issues of the severe internet security challenges that we face in the industry," says Martin. "Our solution is able to render hundreds of industry security workaround products redundant - and I think that's an exciting prospect."
Anapaya continued to grow and achieve important business milestones throughout 2020. With its rapid expansion and recognition by industry experts such as Gartner Research, the company is expected to challenge the way businesses and individuals connect online. If you would like to find out more about Anapaya or our solutions, send us a message.